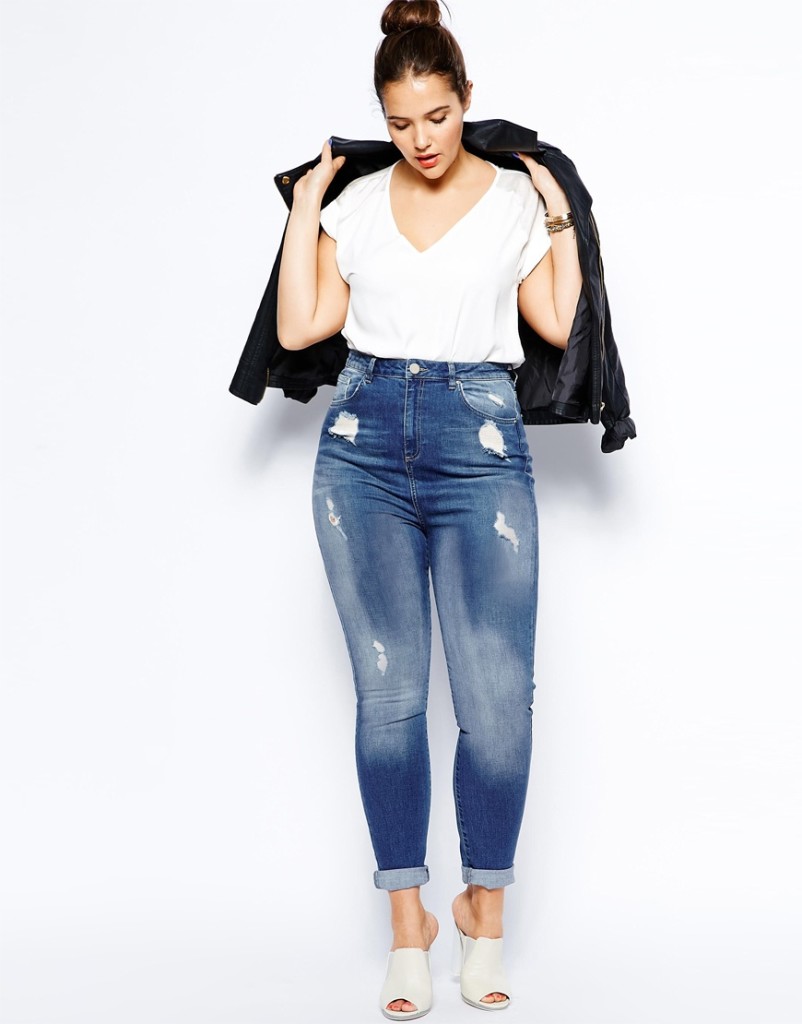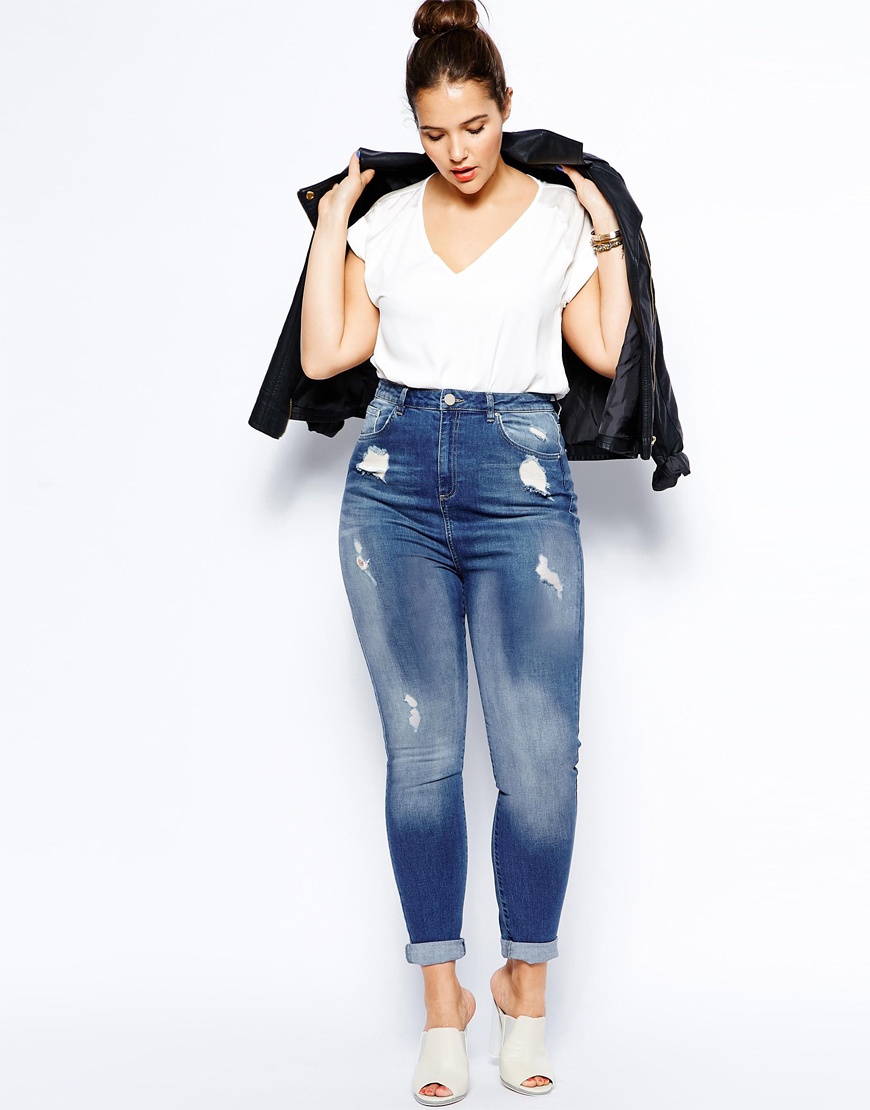 How To Wear High Wasited Jeans – Guide For Plus Size Shapes. These days everyone can be seen rocking high waisted jeans, and if you're a girl with curves you may be wondering if you can wear this hot new trend…well the  answer is YESSS why not?

High wasited jeans are perfect for showing off your shape, and flaunting your frame in a way that is alluring and sexy.  There is however a wrong way to wear the trend. My best advice is that when choosing a high-waisted style opt to go one size bigger. This is because since the size will be fitting around your waist you'll want to give yourself some breathing-room. Your jeans will also appear more flattering to your frame if you opt for a larger size.
When it comes to selecting materials be sure to choose styles that have more of a jegging / spandex feel. This will ensure that your jeans are comfortable and allow more breathing room around your waist. Darker fabrics are also great for creating a more slender appearance, while colored jeans are simply put fun!
Related articles