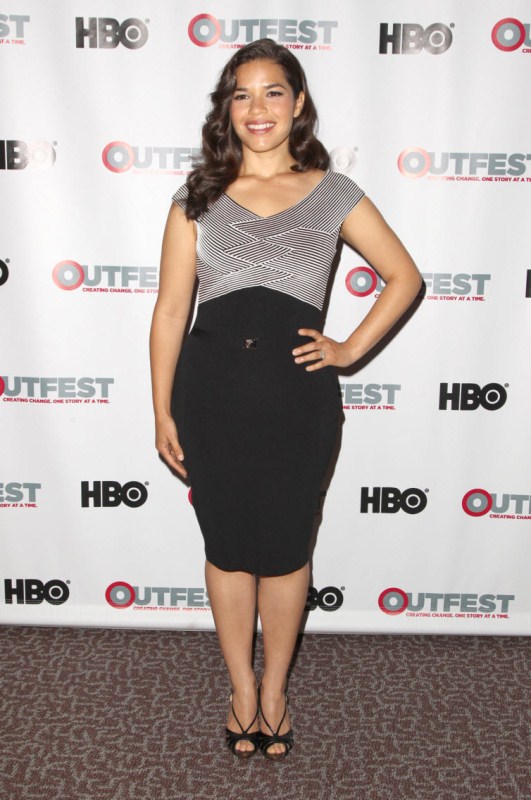 America is truly looking stunning these days, and earlier this week the celeb was spotted at the Outfest LA Screening of her new film X/Y . To the event she went with a very trendy monochromatic look in the form of Versace.
Her full look included a Versace Striped Bodice Knit Dress with playful stripped bodice. I love how she paired the look with a skinny black belt to help pull in her waist. This simple black & white dress is perfect for curvy frames since it pulls the eye upwards, while slimming down her torso and hips by the bottom section of her dress being kept all black.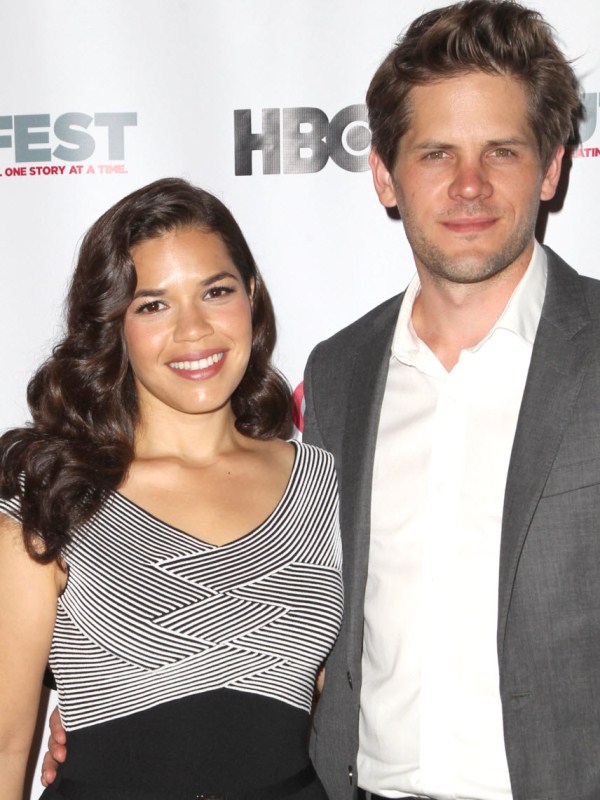 See ladies we can learn a thing or two from curvy well dressed celebs. We also adore her soft retro curls that went flawlessly with her overall look.
Related articles