2012 Plus Size Halloween Costume Ideas For Women. Halloween is arguably one of the most exciting holidays of the year. It is not only a holiday for children either. It is a time when it is permissible to revisit your childhood self and play "dress-up." Many adults dress up for Halloween and host fun adult parties. Halloween is especially exciting for imaginative people who enjoy role-play. Halloween is a holiday for people of all ages, shapes, and sizes, even plus sizes.
Traditionally, it was difficult to find plus sized clothing. You would have to visit a special clothing store or face limited selections in department stores. However, nowadays, thanks to modern technology and the innovation of the Internet, it is relatively easy to find plus size clothing of all styles and for any occasion online. Below are a few ideas for some of the hottest plus size Halloween costumes for women.

Sexy Devil Plus Size Costume
A devil is one of the most classic Halloween costumes for both men and women. A sexy devil costume for women is always a hit. A costume such as the one found at the following link looks smashing on any naughty plus size woman.


Renaissance Maiden Plus Size Costume
Renaissance maiden costumes are always classics. They are appropriate for any kind of Halloween party, whether it is a sexy party or a more formal one. Renaissance maiden costumes like the one found at the following link always flatter any figure.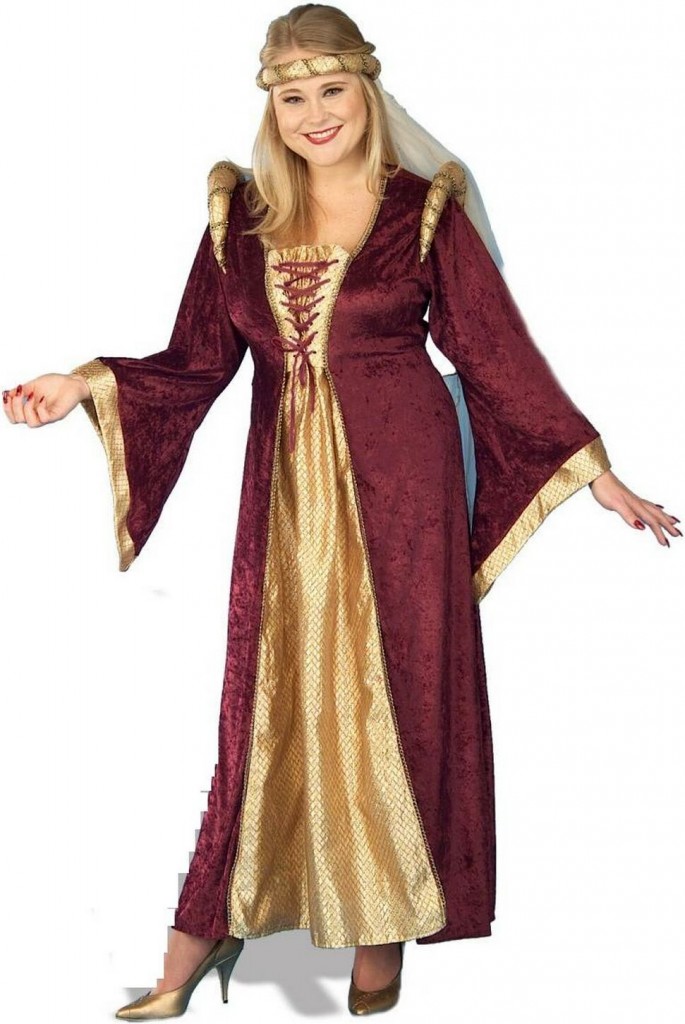 Sexy Cheerleader Plus Size Costume
A sexy cheerleader is also a popular type of costume. Traditionally, this fun costume was difficult for plus size women to find. Now, however, a variety of them can be found online. One like the one found at the following link looks great on any woman, for it's sexy without showing too much.
Betty Boop is a classic cartoon icon that everybody is familiar with. She's a fun, flirty character with a curvy figure. Who better to be Betty Boop than a curvy woman? A Betty Boop costume like the one found at the following link is ideal for any curvaceous babe.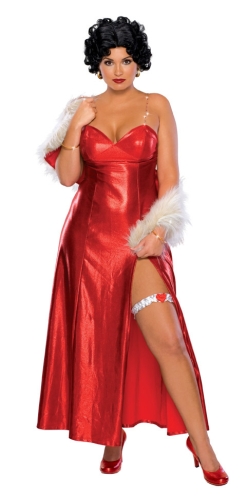 Red Riding Hood Plus Size Costume
Little Red Riding Hood is a classical fairytale character. She is instantly recognizable at any Halloween party, and there are a ton of Red Riding Hood costumes available to fit plus size women in a variety of styles, from simple and traditional to sexy. The following is an example of a plus size Red Riding Hood costume.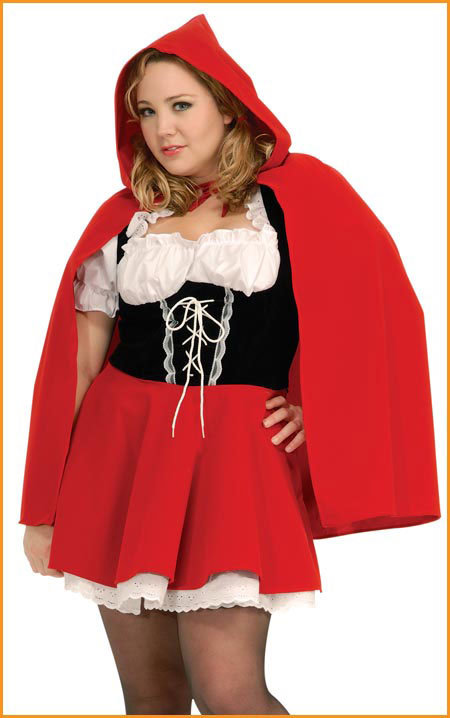 As you can see, there is a plethora of costumes for plus size women on the Internet. No longer do you have to visit a department store or party store only to be disappointed that they don't have your size in the costume that you want.
Although you can find almost any costume that you want, if you want a specific costume that isn't readily available or popular, you might want to consider having a custom costume made. For instance, if you would like to dress up as Christine from the Phantom of the Opera, you are unlikely to find a costume in small sizes, much less plus sizes. For costumes of a more unique nature, you should simply have one custom tailored to fit you. That way you know you'll look fabulous, and it can even be made of whatever material you choose.
Nisha represents a site called bigcatwalk.com. I really enjoy writing about fashion, design.
Related articles